Vincent Fanara was a World War II veteran and was part of the greatest generation.  Vincent served orders in North Africa, Sicily and Italy and received the Croix de Garre and many other battle citation during his military career.  He was decomissioned from the military in 1945. After the military, Vincent qualified for a Management Trainee position with the International Harvester Company in 1946. Vincent was then assigned to the Fillmore International Branch located on Fillmore Avenue in Buffalo, New York. He was later promoted to District Sales Manager covering the counties of Western New York. In 1948 Vincent met and married his wife Eva.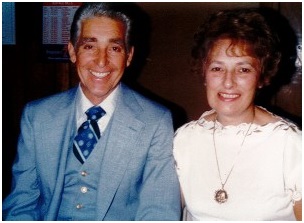 In 1949, Boyle's Motor Sales was located on West Main Street Road Batavia, New York and was owned by William (Bill) Stuart, Roy Rowcliffe and George Boyle. When Mr. Boyle became ill, Bill and Roy approached Vincent and offered him partnership in the company.  At the time Vincent was the Sales Representative for International Harvester. In order to settle down and raise his family, Vincent accepted their offer and replaced Mr. Boyle. Bill and Roy continued to operate their respective farms in Elba, New York and Vincent managed Boyle's Motor Sales. 
In 1971, James J. Fanara, the eldest son of Vincent completed his education and joined the company. James helped Vincent move Boyle's Motor Sales from West Main Street Road to Oak Orchard Road in Batavia. The new facility was built on land that Vincent previously had purchased and speculated to build on.  Vincent's younger brother Frank and James poured the concrete foundation for the new facility. Eva, Vincent's wife joined the business in 1973 as the secretary/treasurer of the company.
Vincent's youngest son, John Fanara joined the company in 1980 after he received a Bachelors Degree in Business and Administration from Alfred University. John worked his way up to Vice President of the company and later branched from the Batavia location and expanded the business to Cassadaga, New York in 1992. In 1999, Boyle's Motor Sales moved from Cassadaga to a brand new building on Strunk Road in Jamestown, New York.  In August of 2000, the Fanara family hosted the Grand Opening for this location.

The Batavia location of Boyle's Motor Sales was run by James and his oldest son Jimmy with Eva, now in her 90's, as secretary/treasurer until the facility was sold in 2017.
The Jamestown location of Boyle's Motor Sales continues to be run by Vincent's son John and his nephew Vincent (Vinny), James's youngest son.
Today Boyle's Motor Sales has been in business over 65 years.  The 4th generation of Fanara's are currently training and waiting in the wings.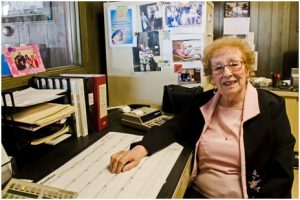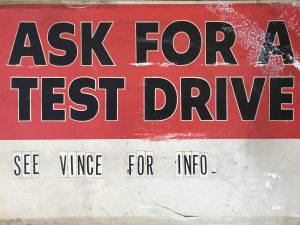 Boyle's Motor Sales Board
        President: Vincent (Vinny) Fanara        
   Vice President: John Fanara 
   Secretary/Treasurer: James Fanara